A TASTE OF PLEASURE by Chloe Blake: Excerpt Tour & Mary's Review

In A TASTE OF PLEASURE by Chloe Blake, chef Danica Nillson finds the perfect recipe for love. Set in Italy, Danica's plan to keep romance out of her kitchen goes up in flames after one look at sexy single dad Antonio Dante Lorenzetti. Fans of BEST LAID PLANS by Brenda Jackson and A PRINCESS THEORY by Alyssa Cole will love this sensual but humorous opposite attract romance.
Title: A Taste Of Pleasure
Author: Chloe Blake
Release Date: July 1, 2018
Publisher: Harlequin Kimani
Series: Deliciously Dechamps #2
Genres: Contemporary Romance
Page Count: 244
Synopsis:
Italy is the perfect place for new career beginnings—at least that's what chef Danica Nillson hopes. But one look at sexy single dad Antonio Dante Lorenzetti, and her plan to keep romance out of her kitchen goes up in flames. The millionaire restaurateur wants stability. Not unbridled passion that makes him lose his senses. Is this beautiful, talented and headstrong chef the one he's been waiting for?
Add to Goodreads → http://bit.ly/2J4Rcrk
Find out more at: Amazon | iTunes | B&N | Kobo | Google
Amazon → https://amzn.to/2KQ75Pk
iTunes → https://apple.co/2IF4YBn
B&N → http://bit.ly/2IJB6DS
Kobo → http://bit.ly/2J318RT
Google → http://bit.ly/2IEkIEF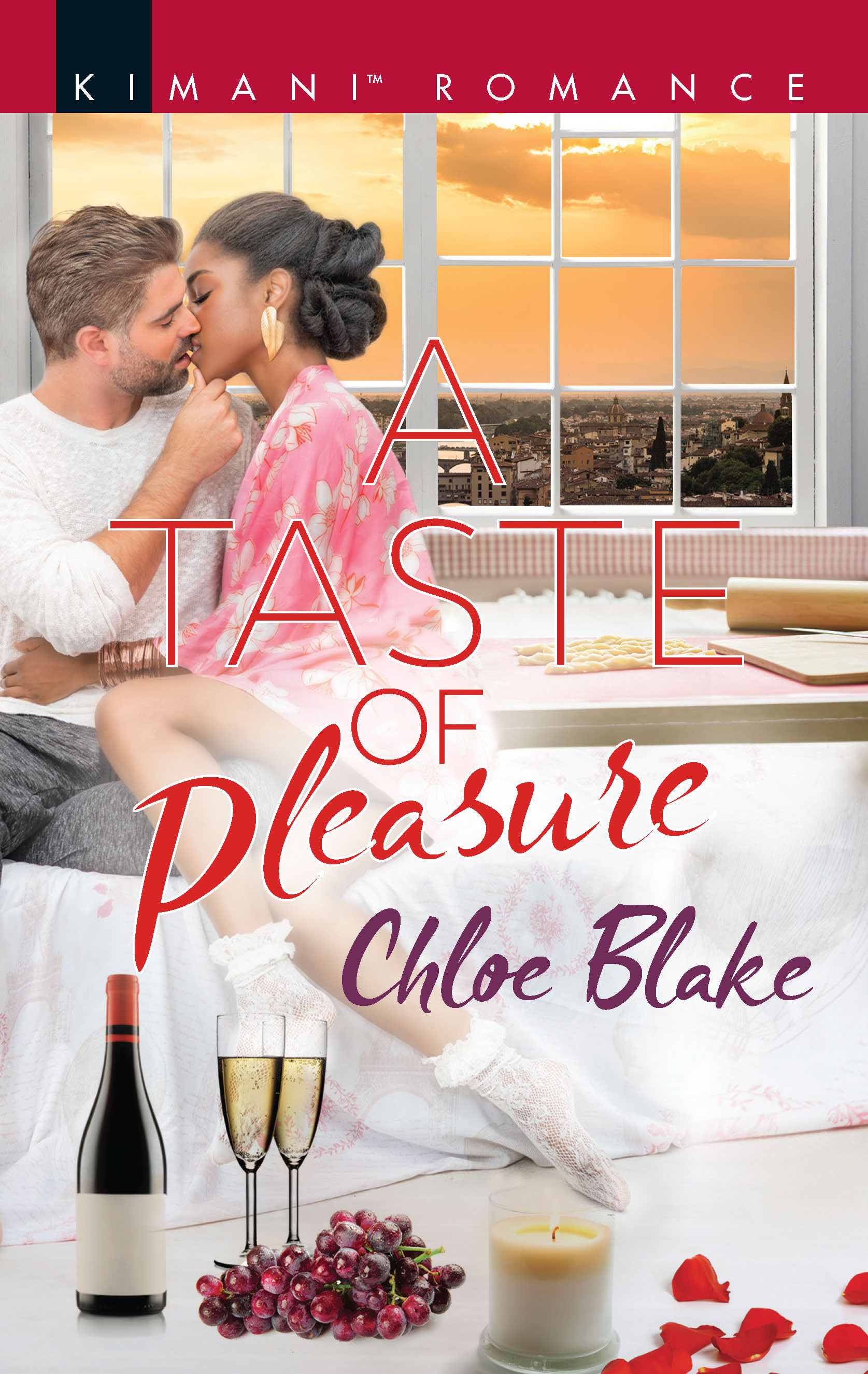 A TASTE OF PLEASURE Excerpt
Copyright © 2018 Harlequin Kimani
Dani picked her jaw up from the floor and froze. She couldn't believe that Toni was standing in front of her, and that his first image of her since the wedding was like this—frazzled and sweating.
"Buona sera, Chef. It's good to see you."
His voice washed over her and for a second she'd forgotten that they weren't the only two people in the room, until one of the line cooks jolted her out of her head.
"Chef? The mazzancolle?" The young man slid a plate in front of her and scurried away. She looked down at the bright orange prawns, then back to Toni.
"What…how…what are you doing here?"
"I could ask you the same."
Liam clapped his hands and steepled them as if in prayer. "But we have no time for reunions. Sir, please, my table."
Toni's curt nod was followed by a look Dani interpreted, as "we're not done." And by the aggressive way her blood was pumping through her veins, they weren't done. Not by a long shot.
Dani turned back to her dish, but her mind was on the man that was opening the wine locker. How did he have keys to Marcello's wine locker? More images of the two of them in Brazil had her sending out the dish with the server, then calling it back when she forgot the sprig of parsley. She needed to get it together. On a deep inhale she focused on the spices in the air again. Oregano, red pepper, sultry musk…huh?
Dani whipped around and there was Toni leaning against the stainless steel counter, his arms and ankles lightly crossed, smiling. He looked gorgeous, maybe a little leaner than she saw him last, but his facial hair was perfectly trimmed, his navy suit over the white T-shirt was impeccable, and his sandy-blond hair was just the right kind of messy.
Liam was shouting a thank-you to the heavens and waving around bottles of Lafite.
She wanted to go to the bathroom and freshen up. She wanted to kiss that smile right off his face.
"How is this possible?" he said, his gaze roaming down her front, then behind her to the entrées at her back.
"You tell me. How do you have keys to Marcello's locker?"
"We own this restaurant. How are you standing here cooking for my guests?"
"I came to visit Marcello. What do you mean we own? This is Marcello's."
"And his family's. I am his nephew. How do you know him?"
"I used to be his sous-chef."
Toni jumped up. "Here? When?"
"It's been eight years now."
"I was in London at school then." Toni's eyes narrowed. "How did this never come up at the wedding?"
Dani's eyes darted around the room before she spoke.
"We didn't do much talking."
His wicked smile took Dani's breath away. "No, I guess we didn't." He shook his head. "I can't believe you are the one saving our asses."
MARY'S REVIEW
A Taste of Pleasure is a sweet, fun second chance that plenty of sexy times to keep the fire roaring!! I received a copy via Barclay Pub in exchange for an honest review. The book is written around Chef Danica Nillson and Antonio Dante Lorenzetti, a millionaire restaurateur.
Dani and Rico meet at a mutual friend's wedding. They had an immediate attraction and holy hotness was the banter entertaining! Yeah, you see where this is going don't you…. a night of unforgettably hot sex.
After a meltdown at work one evening, she throws down her chef's hat and walks out. Tired of being the "ghost chef" behind the Michelin Two Star Restaurant she's worked her butt of for! The tipping point was finding the chef she has ghosted with the hostess in a storage room. Why the heck was she wasting her time there?
What better place to go than to Milan? Was it a fresh start or was it fate? When a visit to see her mentor had Dani jumping into action at his restaurant as he was toted off to the hospital. Here is part where fate stepped in, none other than Toni was there!! So while Dani cooked, Toni maître d'. Let's just say that this is a beginning.
The same smokin hot chemistry is still there but it had been a year since their one night together and Dani wasn't so sure about jumping into things. There was another person in this equation and that was his daughter…not to mention his crazy ex!!
One of the things that really touched my heart was the fact that in spite of Dani being a lady with curves, Toni was absolutely enamored with her.
Toni and Dani are just so perfect together!!
(less)
GIVEAWAY
Enter to win a $25 Amazon Gift Card Plus Five-Runner Ups will win a paperback copy of
A TASTE OF PLEASURE!
http://www.rafflecopter.com/rafl/display/b050ef29544/?
About Chloe Blake: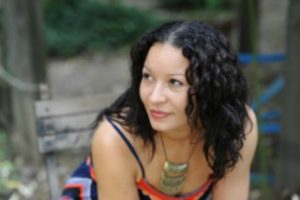 Chloe Blake can be found dreaming up stories while she is traveling the world, or just sitting on her couch in Brooklyn, NY. When she is not writing sexy novels, she is at the newest wine bar, taking random online classes, binge watching Netflix, or searching for her next adventure. Chloe has published two erotic novels under the pseudonym Chloe Blaque. Readers can find out more about Chloe and her books from her website at www.chloeblakebooks.com.
Follow: Website | Facebook | Twitter | Instagram | Amazon | Pinterest
Comments
comments