DIRTY SEXY GAMES by Laurelin Paige: Blog Tour, Excerpt, Teasers & Mary's Review
DIRTY SEXY GAMES (Dirty Games Book 2) by Laurelin Paige
Release Date: November 6th
Genre: Contemporary Romance
Cover Designer: Laurelin Paige & Tom Barnes
AVAILABLE NOW!!
Amazon: amzn.to/2JHyJRQ
Amazon International: mybook.to/DirtySexyGames
iBooks: apple.co/2LGGB3y
Kobo: https://laurl.in/dsgkobo
Nook: https://laurl.in/dsgnook
Google Play: https://laurl.in/dsg-gp
Start the duet here…
#Free Prologue – Dirty Sexy Bastard
→ laurl.in/DirtySexyBastard

#Read Book 1 – Dirty Sexy Player
→ laurl.in/DirtySexyPlayer
Add to Goodreads:
https://www.goodreads.com/book/show/39332185-dirty-sexy-games
BLURB
The conclusion of the surprising love story begun in Dirty Sexy Player.
I didn't have a plan for him.
He was the means to an end, a workaround to the cruel terms of my father's will that would allow me to inherit his company.
I hadn't planned to fall for him.
I hadn't planned to enjoy every minute of our wedding, hadn't planned to gasp his name so many times that night, hadn't planned for the sexy games on our honeymoon.
He didn't plan for his secrets to come out.
And neither of us planned for heartbreak.
EXCERPT
As soon as we were in our suite, the bomb exploded, the bomb being Elizabeth. "We're alone now, so just tell me straight. You knew I was always going to France. If you wanted to be with me, you had to know it would involve living there. Is that not something you'll even consider? Is it Sabrina? Is it Reach? Is it Donovan? Because if it's fucking Donovan who's keeping you from—"
I grabbed her hands, which were flying in midair as she yelled, and pulled them behind her back at her waist as I cut her off with a searing kiss, my tongue plunging into her open mouth, robbing her of oxygen.
When she was thoroughly kissed, her lips pliable, her body sagging in my arms, I let her go.
"I'm tired, Elizabeth. I'm not discussing fucking anything tonight." I took off my tuxedo jacket and threw it on the desk. Then I began working on my cufflinks. "What I think we both need now is to release some tension."
Her spine straightened, her neck growing longer as she stared at me in shock. "You think we're going to have sex now?"
I loved how she made it sound disgusting, like she wasn't interested, even when I'd just been kissing her and had felt the lean in her body, had tasted the desire in her mouth.
Two could play the indifference game.
I shrugged. "I'm fucking someone tonight. If you want it to be you, you better take off your dress."
Her mouth slammed shut, and she only seemed to consider it for two seconds before she was fumbling with the zipper at her back. She struggled with it, but I didn't help her. It made me stiff to watch her frantically trying to strip down, just because I told her to. Just because she thought I might find a better offer if she didn't.
Like there was a better offer than her.
Like there was anyone but her.
I didn't take my eyes off her as I unbuttoned my vest and tossed it to the side with my jacket. I'd loosened my tie by the time she got her dress undone. It fell to the floor and she was left wearing a strapless corseted bra, one that had a low back so it couldn't be seen with her dress on, and matching lace panties—both in a white ivory so virginal and bridal it seemed dirty.
Jesus, she was a fucking wet dream.
And she was my wife.
MARY'S 5 STAR REVIEW
I loved Dirty Sexy Games and Laurelin did a first-rate job with the conclusion of the Dirty Duet!! Filled with so much angst, surprises and lots of dirty hot sex!! Be still my beating heart! What more could you ask for? Right, lots more of dirty, sexy, hot Weston!!~swoon~ I loved watching the "arrangement" between Weston and Elizabeth become so much more…. one of the dreamiest, hottest, passionate jouneys to love!
Dirty Sexy Games picks up at Weston and Elizabeth wedding reception. With a bit dubious tension that surrounds Weston and Elizabeth during this time. The bombshell that Elizabeth drops has not only added to the previous one prior to the wedding has put Weston almost on overload. Yet his feelings for Elizabeth the fight to make her his wife in every sense of the word. But how is he going to get her there?
Awww, their two-week honeymoon to the tropical isle oh Kauai, Hawaii!! What better place to get to know each other better and to consummate their wedding!! Not only that but when Elizabeth chooses games as the way to get to get to know each better, to love each other even more. A time to have fun, to go on dates, to reveal things about their lives to each other as well as a chance for Weston to come clean with his new secret. The one thing that is not in question is that they truly love each other.
When Weston's big secret is revealed publicly, before he has a chance to tell Elizabeth, his world gets flipped upside down as she learns of it. The dynamics between Weston and Elizabeth once again ruffled. Weston has a lot of explaining to do but there is no way he will let this come between him and his wife! What will be his ultimate sacrifice?
How will Weston get through to Elizabeth that they are meant for each other?
Will Elizabeth see that there is hope for this marriage?
The Dirty Duet is an absolute MUST READ!!  I truly couldn't get enough of Weston and Elizabeth!!
~~~
ABOUT THE AUTHOR
With over 1.7 million books sold world wide, Laurelin Paige is a New York Times, Wall Street Journal and USA Today Bestselling Author. She is a sucker for a good romance and gets giddy anytime there's kissing, much to the embarrassment of her three daughters. Her husband doesn't seem to complain, however. When she isn't reading or writing sexy stories, she's probably singing, watching Game of Thrones or The Walking Dead, or dreaming of Michael Fassbender. She's also a proud member of Mensa International though she doesn't do anything with the organization except use it as material for her bio. She is represented by Rebecca Friedman.
CONNECT WITH LAURELIN PAIGE
Facebook: https://www.facebook.com/LaurelinPaige/
Amazon: http://amzn.to/2knJOrx
Bookbub: https://www.bookbub.com/authors/laurelin-paige
Twitter: @LaurelinPaige
Instagram: https://www.instagram.com/thereallaurelinpaige/
Facebook Fan Group: https://www.facebook.com/groups/HudsonPierce/
Website: http://www.laurelinpaige.com
Never miss an update! Subscribe to Laurelin's mailing list:
Newsletter: http://bit.ly/LaurelinNews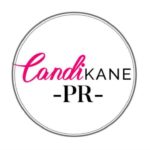 Comments
comments