THE QUAKE DUET by Jacob Chance: Release Blitz & Teaser
The Quake Duet
by Jacob Chance
NEW & ONLY 99c!!!
FREE in Kindle Unlimited
US: http://amzn.to/2fxNF7H
UK: http://amzn.to/2vpixws
CA: http://amzn.to/2fx2Lue
AU: http://amzn.to/2vVk4fd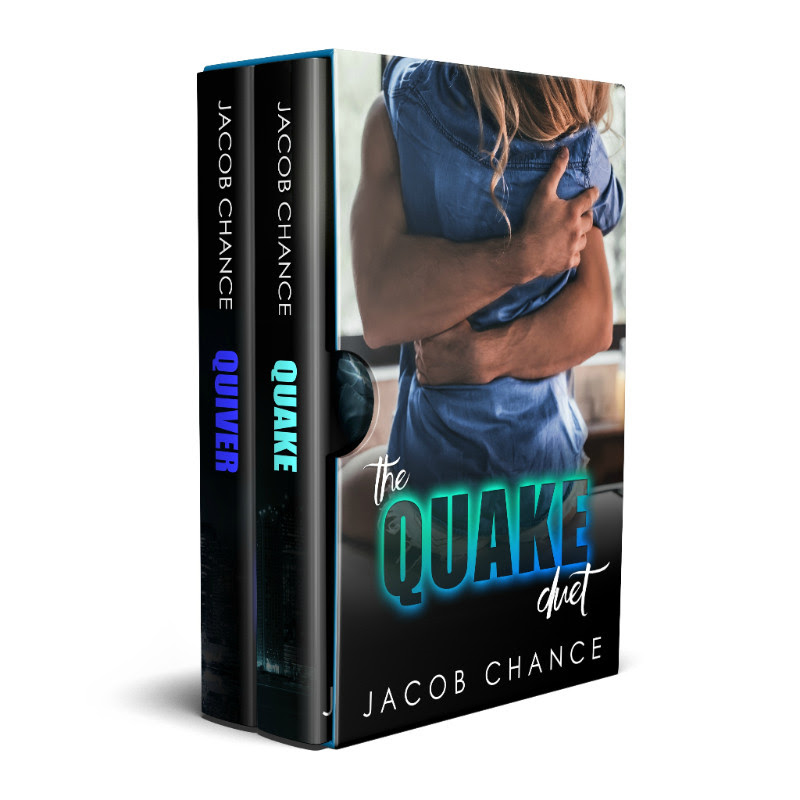 BLURB:
From the first moment I saw Janny Moore's sparkling eyes and luminous smile, I've been obsessed with the idea of getting to know her…
watching.
She's everything I need in my life, now I just have to convince her.
She's never set eyes on me, she has no idea I exist…
but she will.
Note from the author:
Have you ever wondered what happened with Kyle and Janny after Quiver?
I've added an extended epilogue, exclusive to the Quake Duet Box Set that will answer all your questions. I've also included the first four chapters of Canvas, which releases on September 22nd.