THE ZETA CARTEL NOVELS by A.J. Adams: Series Blitz, Teasers & Trailer

Enter into the violent world of the Cartel,
where death and romance go hand in hand. AJ Adams novels are all self-standing
and so you need not read them all – although it would be awesome if you did!
Title: 
The Bonus
Series: Zeta Cartel #1
Release Date: November 12, 2013
Chloe is a seasoned drug courier who finds herself in the wrong place at the wrong time. Facing a lingering and painful death at the hands of the Zeta cartel, Mexico's most brutal organised crime syndicate, she persuades their enforcer to claim her.
Ex marine and dark ops expert Kyle Suarez is chief enforcer for the Zeta cartel. Ruthlessly efficient, he is feared by his enemies. When he claims Chloe, he simply expects to enjoy a well-deserved and disposable bonus.
Has Chloe made a huge mistake, or will her choice prove her salvation – and his?
Warning: This bad boy dark romance contains explicit scenes of dubious consent,
graphic violence and sex. It is for adults only.
Only 99c!!
Free in Kindle Unlimited
https://youtu.be/L0uzRPUqqPw
Title: Songbird
Series: Zeta Cartel #2
Author: AJ Adams
Genre: Dark Romance
Release Date: September 22, 2014
"You're the big boss." She looked up at me and smiled. She was dressed in a cheap cotton shirt and jeans that should be on the burn pile, but that smile was pure gold. This girl had guts.
"I told José he was a fool to try and cheat you," she said. "I wasn't part of it, and I don't work for you. I was just in the wrong place at the wrong time."
She'd heard about our policy protecting bystanders. Of course it doesn't apply to anyone whose eyewitness testimony can put me in a courtroom. Well, try to put me in a courtroom. In Mexico nobody would dare accuse me, and I've enough resources in England to guarantee a police investigation would come to nothing, but it's not my style to take chances. Solitaire would be going into the ground along with Escamilla.
"Mr Vazquez," Solitaire gave me her best smile. "I don't expect something for nothing." She dropped her voice. "You'd like me," she whispered. "I've heard
about you. We're the same."
"Are we?"
"Yes, I can make you very happy." She brushed my hand over her cheek and then kissed my palm. "I'm a very good girl," she said quietly. "Unless you prefer a naughty one?"
She sucked my thumb, and I was instantly rock hard.
—————————-
When cartel boss Arturo Vazquez discovers his girlfriend Gina is a DEA rat and his deputy Escamilla is staging a take-over, Arturo fixes his problems by killing everyone – except for Solitaire, Escamilla's unwilling mistress. Solitaire is intelligent, tough, and shares Arturo's interest in BDSM. Arturo falls head over heels but someone is leaking information – and the evidence point at Solitaire.
Songbird is a complete and self standing novel in the Zeta series.
Warning:
This bad boy dark romance contains explicit scenes of dubious consent, graphic
violence and strong language. It is for adults only.
Free in Kindle Unlimited
Title: Dirty Dealings
Series: Zeta Cartel #3
Author: AJ Adams
Genre: Dark Romance
Release Date: June 27, 2016
I could've strangled her. She knew it too because she stepped away quickly. "Touch me and I'll have you!" she snarled. 
"Bruja mala leche! What the fuck do you think you're playing at! You can't push me around!"
"Sure I can." Her eyes were slate grey, the same colour as the sky, and just as cold. "I need help, and you're going to give it." 
"What the hell are you talking about?"
"I've got a situation. I need someone who isn't afraid of murder and mayhem."
I should have charmed her, offered to help and maybe it would have settled it, but I was too mad to even consider it. "Help you? Over my dead body!"
She shrugged. "We can do it that way, too." She took out her phone. "I'll call you soon, hopefully within the hour. If you still refuse, I call Smith." The eyes were hard. "I'd rather not shop you, because I hate that bastard, but I will if you make me."
I gave her my number. I mean, I wanted to kill her, but in London they notice things like bodies in the street. Especially if you're careless enough to do it in broad daylight next to a cop shop. 
Quique is having a bad time. Back in Mexico his marriage has fallen apart and his wife has made him a laughing stock by cheating on him. Now he's in London and finding himself out of his depth with a complex commercial deal. To make things worse, Natalia Truelove, a chef and pub manager, is blackmailing him.  Quique is ready to commit murder and he's pretty sure who his first victim will be. 
Dirty Dealings is a self standing and complete novel in the Zeta cartel series.  Warning: This bad boy romance contains strong adult language and themes as well as graphic violence and fully depicted love scenes. It is for adults only.
Free in Kindle Unlimited
Title: Dark Hunter
Series: Zeta Cartel #4
Author: AJ Adams
Genre: Dark Romance
Release Date: October 26, 2017
Rip Marston is a merciless killing machine. After a decade of hunting his prey, Rip joins the Zetas. The job offers protection as he practices his dark arts, but the Cartel are wary of the monster in their midst. 
Finding a badly beaten unconscious girl, Rip sees an opportunity. Posing as her saviour will please the cartel – and provide him with his very own helpless captive.
Isabella Maria Franco is beautiful, wilful and used to making hard choices.  Having grown up in the comfortable but lethal embrace of the Gulf cartel, she rejected a life of violence. But when a dark presence from her past returns, her world falls apart. 
Betrayed and beaten, she escapes, only to find herself in a living nightmare. Surrounded by her enemies, one man stands between her and death. Terrified by her sadistic captor, she has little choice but to submit. 
But embracing his darkness leads to consequences neither anticipated.
WARNING: This bad boy dark romance contains dubious consent, graphic violence, sex and probably every trigger you can think of. It is for adults only.
Free in Kindle Unlimited
AJ Adams married her best friend and moved to the tropics where they are living their own Happily Ever After. She believes writing is not so much a passion as an obsession.
She writes twisted stories of love, mayhem, and murder as AJ Adams and sweet romance novels with strong women and very hunky men as Ellen Whyte, her IRL name.
When she's not writing, she's cooking and gossiping with her friends. She is also personal maid to rescue cats Target, Guido and Swooner.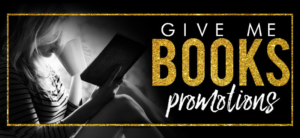 Comments
comments