BROKEN DOWN, Hidden Scars #2 by Amanda K. Byrne: Blog Tour, Giveaway & Mary's Review

Broken Down by Amanda K. Byrne
(Hidden Scars #2)
Publication date: April 12th 2016
Genres: Adult, Contemporary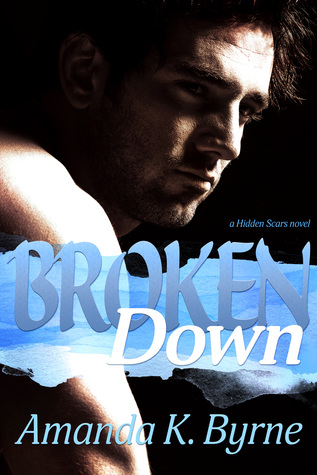 Synopsis:
The one thing he could do for her was let her go. Until he couldn't.
When Thieves' guitarist Shane Jones lost his close friend to a freak accident, Krista Conner helped him through the worst of his grief. He kept their late-night trysts a secret to protect her from the tabloids, and when she broke up with him, he let her go.
But he never got over her.
Months later, his world is rocked again by the death of his brother mere weeks before the biggest Thieves album yet. Grieving and desperate for peace, he tracks Krista down, craving the salvation he found in her sweet spirit. Only this time, he's determined not to leave.
Krista left Shane because her life was a mess. She's rebuilt it, piece by challenging piece, making some hard decisions along the way. She's settled into a new city and a new life, and for the first time in a long time, she's content and happy. Then Shane turns up, promising to stay, promising to care. Promising everything.
Shane's the one she wants, but the toughest choice she made could drive him away for good.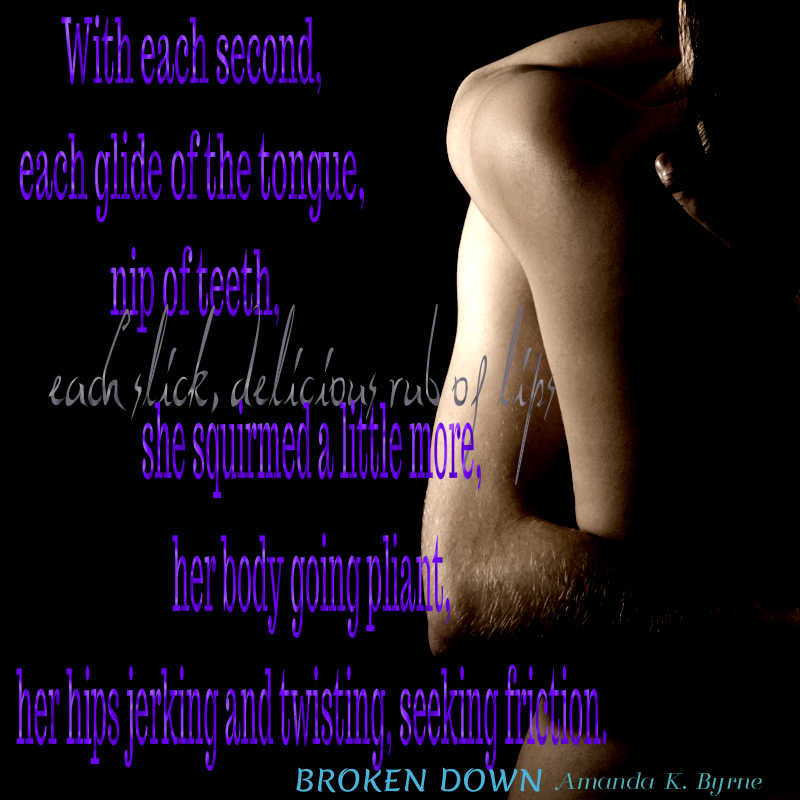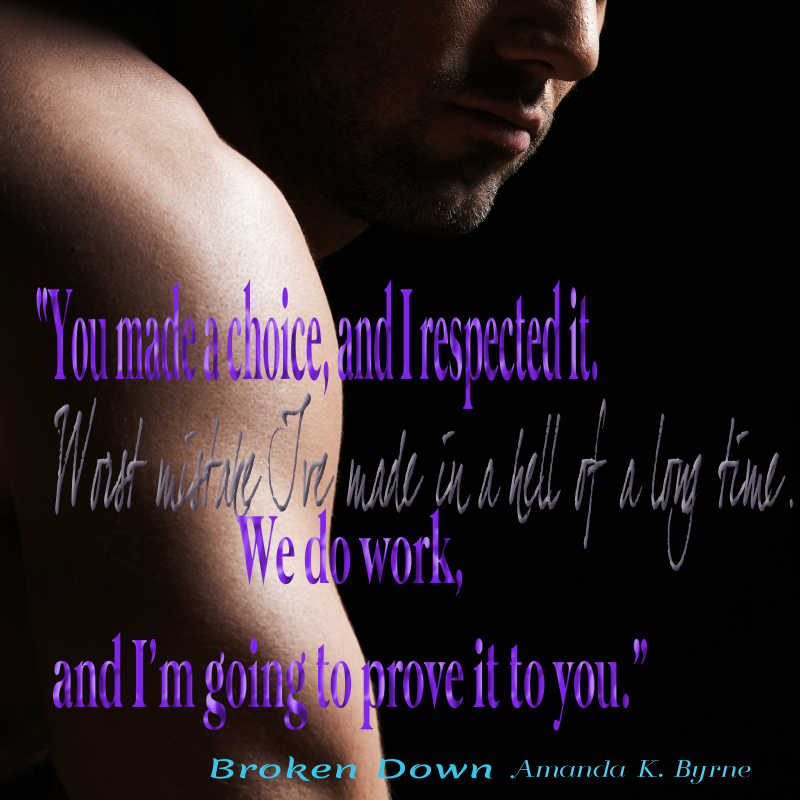 Goodreads: https://www.goodreads.com/book/show/26364124-broken-down?ac=1&from_search=1
Purchase:
Amazon: http://amzn.to/1ZXyS2o
Amazon UK: http://amzn.to/233Dlps
Barnes & Noble: http://bit.ly/1P2regm
Kobo: http://bit.ly/1JMRKxI
iTunes: http://apple.co/1VvY0un
MARY'S 4 STAR REVIEW
Broken Down is anything but your typical Rock star story. It lacked the flash and glam of the rock star lifestyle. Instead showing us the darker and often tumultuous life of being a rocker.  The effect that excesses of women, booze, drugs and restlessness has on their lives.   This is the story of Shane Jones, seasoned guitarist for the rock band, Thieves.
After the death of his best friend and bandmate Shane had found solace in Krista. She brought a calmness to the crazy that plagued his life. Although they both needed each other there never seemed to be anything more than just s*x.   Shane's failure to take Krista out in public also played a big part of feeling like Shane's dirty little secret. Those feelings ultimately leading to her decision to leave Shane and move to Portland.
Several months later, after the death of his brother by overdose Shane once again found himself restless, sad and missing Krista. It was during this time that he realized how much comfort and calm Krista had brought to him. It was like the missing piece to the puzzle. Not only was he missing Krista but he wanted her back with him. Hatching a plan to get her back, Shane left LA for Portland to win her back ANYWAY he could.
Standing at Krista's front door it was the moment of truth. Could he get to Krista and win her back at any cost? Krista on the other hand was very guarded. She'd been there once before and even though she loved Shane she was not ready for more of the same.
Shane, determined to not let Krista get away this time was clear that he was there for her, wanted to take things slow and prove to her that he wanted her. He was here e at a time when Krista needed him. A brother with a drug problem, like his own, and supporting her as she dealt with him being released from rehab..
With many unresolved issues still lurking what would the future hold for Shane and Krista? Were there secrets yet to be revealed that could destroy this relationship?
AUTHOR BIO: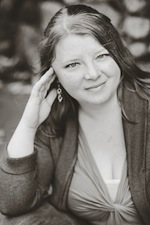 When she's not plotting ways to sneak her latest shoe purchase past her partner, Amanda writes sexy, snarky romance and urban fantasy. She likes her heroines smart and unafraid to make mistakes, and her heroes strong enough to take them on.
If she's not writing, she's reading, drinking hot chocolate, and trying not to destroy her house with her newest DIY project. She lives in the beautiful Pacific Northwest, and no, it really doesn't rain that much.
Author links:
http://amandakbyrne.com/
https://www.goodreads.com/author/show/8337392.Amanda_K_Byrne
https://www.facebook.com/authoramandakbyrne
https://twitter.com/AmandaKByrne
RAFFLECOPTER GIVEAWAY:
http://www.rafflecopter.com/rafl/display/d04251231152/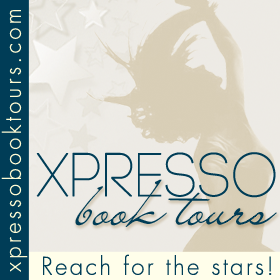 Comments
comments