FORBIDDEN by Tia Louise: Cover Reveal

Tia Louise has revealed the covers for FORBIDDEN!
Releasing January 12, 2023
FORBIDDEN
By Tia Louise
I have one job: Get close and take him out. The only problem is, I want him more.
I was barely five when I lost my brother; seven when my father was murdered.
Overnight, I was taken by my mysterious uncle, grafted into a world of crime I didn't understand and couldn't escape.
The first ten years, I did my best to blend in.
The next four, I reinvented myself, growing stronger, searching for answers. 
Now I have one assignment—take down the man who knows our secrets. 
Professor Dirk Winston is my target, and I'm expected to be a good soldier, disguised as a good student.
Only he's not the passive bookworm I expect. 
He's ripped muscles, bedroom eyes, dirty mouth, and ready for a fight.
But I've got my plans of my own, and this hot teacher is going to do more than give me grades and take my panties. 
He's going to help me get revenge.
(FORBIDDEN is a five-alarm-spicy age-gap, student-professor romance with secrets, lies, and answers to all your questions. No cheating. No cliffhanger.)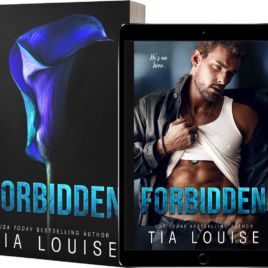 Cover Designer: Lori Jackson Designs
Photographer: Wander Aguiar
Goodreads: https://bit.ly/3N7h6t2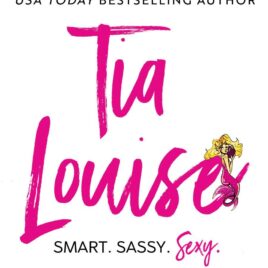 Meet Tia Louise
Tia Louise is the USA TODAY best-selling, award-winning author of super-hot and sexy romances. All her heroes are alphas with hearts of gold, and all her heroines are the smart, sassy ladies who love them.
Connect with Tia
Website | TiaLouise.com
Goodreads | https://bit.ly/2TFNYkJ
Amazon | https://bit.ly/3iHr2fE
Facebook | https://bit.ly/3zwPaaL
Facebook Group | https://bit.ly/35sb6WH
Instagram | https://bit.ly/3zB02Vg
TikTok | https://bit.ly/3wziFH9
Twitter | https://bit.ly/3q4zJT0
Bookbub | https://bit.ly/3wygB24
Pinterest | https://bit.ly/2U2Wyu6
Newsletter | https://bit.ly/3wKL8df
Text "TiaLouise" to 64600
Comments
comments