HOW I RUINED MY LIFE by T.L.Bainter: Blog Tour, Giveaway and Mary's Review

How I Ruined My Life by T. L. Bainter
Publication date: February 12th 2016
Genres: Contemporary, Romance, Young Adult
******************
Goodreads: https://www.goodreads.com/book/show/28476477-how-i-ruined-my-life?ac=1&from_search=1
PURCHASE LINKS:
Amazon: http://www.amazon.com/How-Ruined-My-Life-fictional-ebook/dp/B01ALOWKMK/
Barnes & Noble: http://www.barnesandnoble.com/w/how-i-ruined-my-life-t-l-bainter/1123231401?ean=9781522897859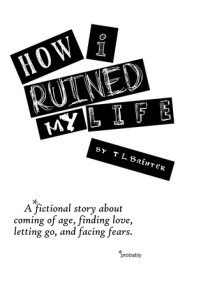 Synopsis:
Kyle has gone unnoticed for the vast majority of his life and he's always preferred it that way. Homeschooled, shy, and only attending church because he's forced to, there's not really anything outstanding or interesting about him. That changes, however, when he meets James Porter. The two are fast friends, but Kyle isn't sure if that's a good thing or not. While some of the experiences resulting from their friendship are grand, many other experiences leave Kyle broken, angry, and depressed. Is Kyle's friendship with James really such a good thing, or would he have been better off if he'd simply remained the quiet, lonely boy that no one seemed to notice?
MARY'S 4 STAR REVIEW
A funny but at times pinches your heart coming of age book of an adolescent boy. While it was hard for me to identify with the male prospective, I do remember the awkward and uncomfortable feelings of those years.
Kyle is a homeschooled teenager with a Southern Baptist upbringing living in Texas, part of the Bible thumping south. If you've been raised in a Southern Baptist home, as I was, you know the perils of not following the fire and brimstone of their teaching. Not to mention the no s*x until marriage, no drinking and just don't have fun philosophy of their youth teachings.
Now add to that entering the mainstream. Meeting and making friends with guys who do stuff he's not done. Oh, then girls and navigating the hormonal peaks and valley that go with them.
So sit down, buckle up and prepares for an adventuresome ride with Kyle.  Definitely sure to bring back memories for all of us.
AUTHOR BIO: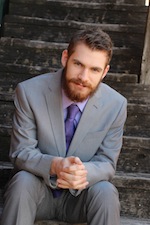 T. L. Bainter was born in 1994 and began writing short stories not long after that. Since the age of six, he has been churning out short story after short story. After receiving an award from the renowned Writers of the Future competition for his short story Edwin, T. L. Bainter found the confidence and encouragement that he needed to write and publish his first novel: How I Ruined My Life. Currently, he resides in Kansas City with his cat, Sooba.
Author links:
http://www.tlbainterofficial.com/
https://www.facebook.com/tlbainter/?fref=nf
https://twitter.com/tlbainter
https://widget-prime.rafflecopter.com/launch.js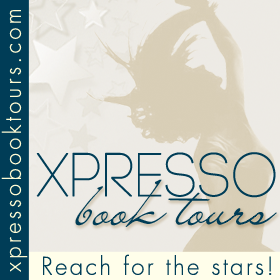 Comments
comments